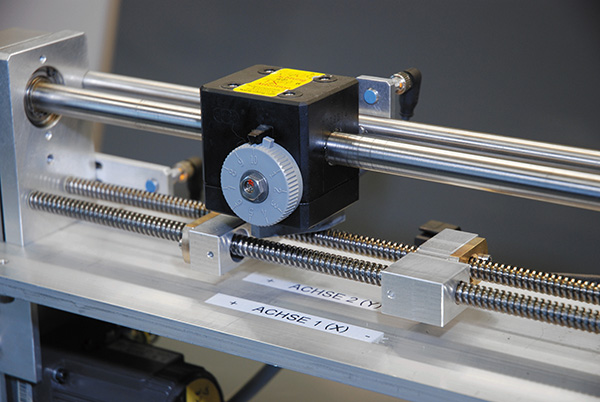 Uhing's new electronically adjustable stops, the Uhing Moveable Endstops, feature easy operation for fast and smooth winding patterns on conical, one-sided conical, bi-conical and negatively bi-conical spools.
The sensor counts the number of strokes and equally adjusts the stops on both sides. In the menu, you specify the number of stops to count before the end stops are to be moved, and their offset. Manually setting the reversal points is no longer necessary.
With a web based user interface running on a tablet or a smart phone, the operator controls the stops and the position of the end stops. One tablet/smart phone can control several systems, e.g. with QR codes assigned to the respective system. The Moveable End Stops smoothly interact with the Uhing Kinemax and also with the RG Rolling Ring Drives.
---
Uhing Moveable Endstops media centre
---